IT Services for YOUR business.
We've got it all covered.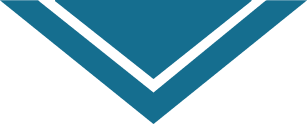 Technology Infrastructure and Support Services, Outsourcing and more.
There is no business too big or too small for synch.cc to handle. Whether you are a startup or your company spans 6 continents, whether you're looking for once-off consulting or want us to take all IT responsibility off your shoulders – we do it all. And more. We know that tech can be complicated, so if you aren't sure what exactly will tick all your boxes, get in touch and we'll help you figure it out.
Pay for what you use with our secure server & workstation backups with NO limits on space or users. Automatic. Secure. Effortless.
Web Hosting, Database Hosting, Mail Hosting, Cloud Hosting and Anti-Virus. We'll provide all the IT tools that you're looking for.
Outsourced Server Management.
Our full-service, secure, remote desktop and server support services keep your servers at their prime, no matter where you are.
We manage and support, as well as write, implement, and optimise the OpenSource alternative to .NET or a JavaEE implementation.
Business Solutions and Consulting.
Get expert consulting on business case, systems and data environment analysis, technical implementation translation, and more.
Assess what data you're dealing with, find gaps, drill down the questions you should ask, the actions you should take, and more.
Specialist Network Security Management.
Keep your info secure with Risk Assessment, Network Policy Dev, Security Audits, Activity Monitoring, User Access, & Encryption.
From hardware to software and everything in-between. Get easy access to whatever you need to ensure that your IT runs smoothly.
Prevent faults before they happen with continuous remote monitoring, support and access to our help desk or self-service kiosk.
Outsourced On-site Support.
Our outsourced, on-site IT support solution gives you access to expert multi-tiered desktop and server support at a fixed cost.
Whether it's fraud, CCMA or internal issues, or more, our cyber-security investigations and assessments help pick up the pieces.
Ensure that your ICT policies are up-to-date and that your teams understand them. Data, privacy, recovery, backup, systems, and more.
Get productive with Microsoft Word, Excel, PowerPoint, OneNote, Teams, OneDrive, SharePoint, Microsoft Dynamics and Azure.
©2022 synch.cc
Registered in South Africa (REG: 1999/049276/23)