IT SERVICES FOR EVERY BUSINESS.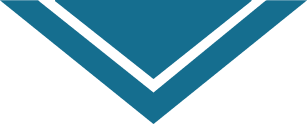 Business Solutions and Consulting.
No business is too big or too small.
From small organisational setups, support on IT policy and systems in your business, operational layout, planning and infrastructure, to large-scale systems design at enterprise and national level. We offer short-, medium- and long-term consulting on info systems, informatics and IT infrastructure plans and implementations, as well as IT strategy and cloud consultation, ICT business consulting, technology architecture and delivery advice, and IT service management and optimisation.
The Technical Details.
At synch.cc, we offer service level and maintenance agreements, on-site and remote systems support and a secure network foundation for your data requirements. A synch.cc team member, can be available either by remote support or can move into your business, in Cape Town, Johannesburg, Durban. This is covered by fixed-fee contract, set hour arrangement or by ad-hoc requirement.
Architecture and Infrastructure
We offer a range of Internet, intranet and wireless security services, and hosting options, such as full system security audits, DNS security audits, firewall assessment and implementation and intranet management solutions. Network policy formalisation and implementation form part of the process. Gateway access restrictions and access quota management allow for a secure and managed network infrastructure — both on the Internet and in the local network environment.
We prefer implementing Open Source Solutions, but Microsoft systems such as Proxy, Exchange, Server, Advanced Server are supported. Systems we develop and deploy are dedicated and shared SVN and GIT servers, distributed database systems, secure distributed data distribution systems, web infrastructural systems and management solutions thereof.
THE SPECS.​
ISO27001-aligned SDLC.
Our infrastructure or yours.
Proxy, Exchange, Server, Advanced Server support available.
©2022 synch.cc
Registered in South Africa (REG: 1999/049276/23)