IT SERVICES FOR EVERY BUSINESS.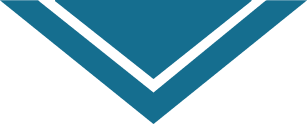 Microsoft Product Procurement.
Get cloud-based access to the Microsoft365 world.
You and your staff need the right programmes to work efficiently and effectively. Whether it's as simple as being able to type up a contract or as complex as a live streamed, interactive event across 6 continents, with a million viewers – you need the right tools to be your best. As a Microsoft Cloud Solution Provider, or CSP, we offer the full spectrum of products from Microsoft 365, which was previously known as Office 365. We have monthly or annual packages that best suit your needs.
The Technical Details.
From Microsoft Word, Excel, PowerPoint, OneNote, and Teams, which give you the power of collaborative cloud-based productivity to OneDrive and SharePoint for storage office use. We can also give you a demonstration of Microsoft Dynamics or the powerful suite that Microsoft Azure has to offer. Let us show you how Teams can assist your business for events broadcasting, conferencing with dial-in, digital sharing across applications and much more.
We offer the following:
Microsoft 365 Business Basic (previously Office 365 Business Essentials)
Microsoft 365 Business Standard (previously Office 365 Business Premium)
Microsoft 365 Business Premium (previously Microsoft 365 Business)
Microsoft 365 Apps for Business (previously Office 365 Business)
Microsoft 365 Apps for Enterprise (previously Office 365 ProPlus)
©2022 synch.cc
Registered in South Africa (REG: 1999/049276/23)