IT SERVICES FOR EVERY BUSINESS.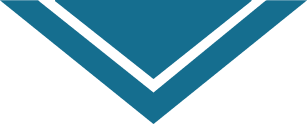 Outsourced Server Management.
Remote monitoring and support with top-tier security.
Our full-service remote desktop and server support services mean that you can focus on your business, while your servers are managed and monitored with top-tier security. We offer remote server management, monitoring and support on your current hardware across a variety of platforms. Our monitoring suite ensures port-based and response-time-based system uptime and availability. Security-wise, you have nothing to worry about. For peace of mind and protection, on specific functions your manual confirmation is required. We're not able to invisibly control a computer and for data protection reasons you can detect when someone is accessing your machine.
The Technical Details.
We also manage, maintain, monitor and patch servers, to keep them at peak performance. Linux (Ubuntu, Debian, RedHat, CentOS) and Windows server environments, database servers (MySQL, MariaDB, MSSQL, PostgreSQL, CouchDB, MongoDB, Cloud DBs) and application servers (Tomcat etc). As part of our security offering, we also provide incident and post-mortem assessments on compromised systems not under our control.
We also offer full Microsoft 365 tenant monitoring and management, with log analytics and alerts, configuration audits and user lifecycle enforcement and management so that you can focus on running the business – not the IT.
We also offer full remote-desktop support through the firewall onto your desktop or server, wherever you are, ad-hoc or as part of your service-level agreement for secure systems and network support. The software includes full encryption, as an implementation of RSA private-/public key exchange and AES (256 Bit) session encoding. The key exchange also guarantees a full client-to-client data protection. This means that even the upstream routing servers can't read the data stream. If you have a LAN installation or are browsing in the field on 3G – 5G or dial-up/fibre, synch.cc QuickSupport chooses the best display quality and speed depending on your network connection and access parameters.
On top of all this, with synch.cc's QuickSupport, you don't have to worry about firewalls: it will find a route to your machine. To prevent unauthorized access to your systems, QuickSupport generates a unique key and password per session and per user.
THE SPECS.​
Multi-platform and cross-technology expert support.
Patching and compliance-checking automation.
©2022 synch.cc
Registered in South Africa (REG: 1999/049276/23)