IT SERVICES FOR EVERY BUSINESS.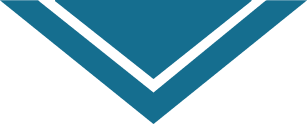 Managed Services for IT Environments.
Let's predict and prevent faults before they happen.
Managed Services are simply business functions that are outsourced to a third-party provider who has the resources and skills to deliver. While traditional IT support tries to rectify problems after they occur, as a Managed Services Provider, we predict and prevent faults in the first place. To accomplish this, we implement several technologies and services based on the specific needs of a business. From Continuous remote monitoring, Remote Support, Help Desk or self-Service Kiosks, Predictable Billing, Network Operating Centres and more, we can ensure a continuous flow of information and information services that are vital to your business.
The Technical Details.
Continuous remote monitoring.
Current technology means we can extract system metrics over a secure network connection. Windows, Linux and OSX provide fine-grained data about system performance and functioning that can be used as early-warning indicators for pending system failures. With this predictive capability, we can handle most problems before they occur, or at least, before they result in a crisis.
Remote support.
90% of common problems can usually be corrected without a site visit. This is a vital to ensure that you don't suffer losses while waiting on our arrival. In addition, if the problem occurs at a remote branch or on a mobile worker's device, we can assist immediately without first locating them. Specialised support software that strongly encrypts the connection to your system or devices, prevents third-parties from snooping the data.
Help desk or self-service kiosk.
The help desk or online self-service kiosk allows users to log support calls with trained staff on a 24-7-365 basis. In some cases, an automated online ticketing systems lets the user administer their own support calls and pipes requests directly to appropriate technicians. Automated escalation is another typical feature that prompts managers to chase support requests that are long outstanding or do not meet the service standards agreed to in Service Level Agreements.
Predictable Billing.
We will generally bill for an agreed upon set of services in advance so that you can predict and budget for all your IT costs accurately.
Network Operating Centre.
Our synch.cc HQ is the centre of all operations. This means we can centralise technicians, provide them with unbroken Internet access and power, a safe and healthy environment, adequate communications, and any other necessity that allows them to provide continuous services to you. Our access is global, though, so we can work just as well in a decentralised environment, with a distributed environment.
THE SPECS.
Monitoring.
Lifecycle management.
Professional, best-of-breed helpdesk.
Tiered expert support.
©2022 synch.cc
Registered in South Africa (REG: 1999/049276/23)