IT SERVICES FOR EVERY BUSINESS.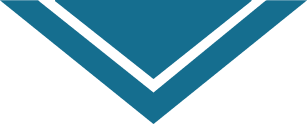 Limitless backups for your servers and workstations.
With no limit to space or users, and the added benefit of only paying for what you actually use, we put you in control of your server and workstation backup and restore system. The processes run automatically in the background and can only be accessed by those with approval. The data is stored securely on-and-offsite – you decide.
The Technical Details.
Clients for Apple laptops and workstations, Windows workstation, Windows servers and Linux servers and workstations are available via our mySecureBackup product. It's available as a full bare-metal block-based backup or Exchange and SQL Server backups for instant restore to Azure, EC2 or as VM instance.
Group-sync in a double-encrypted, redundantly-split name and data environment via shared cloud drive structures allow group-based file-access with secure group and access restrictions. This makes always up-to-date access to files in a secure group environment possible. An additional sync or network drive give redundancy and access to files across multiple users.
THE SPECS.​
AES256 encryption.
Binary diff-based backups.
Data encrypted in motion and at rest.
©2022 synch.cc
Registered in South Africa (REG: 1999/049276/23)