IT SERVICES FOR EVERY BUSINESS.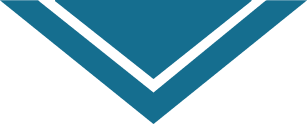 Custom open-source stack setups tailored to your needs.
When it comes to your typical e-commerce environments, the setup can be incredibly complex. Multiple servers with multiple programming languages are used to execute its code across multiple services and servers. It can get incredibly complicated even for the most tech-savvy out there. But not for us. We manage and support, as well as write, implement, optimise and support such code. Keeping things efficient, effective and effortless.
The Technical Details.
synch.cc implements and manages servers and workstations based on GNU/Linux systems.
Server and workstation deployments depend on client requirement. Database and Apache/nginx stacks are typically deployed separately, with full 24/7/365 monitoring, exception management and regular patching and scanning.
Typical implementation for both in-house infrastructure/appliances and workstations is as:
gateway and firewall servers
intranet mail and DNS servers
database servers
extranet and web servers
access-controlled cache servers
file servers
workstations
Before implementation, network analysis and audits are performed before implementation or setup, and maintenance contracts are available. Implementations follow implementation plans and life cycles as to cause minimal workflow disruption in the organisation.
Software is ported to the GNU/Linux platform where emulation is not possible, or software is currently not available. Custom coding is available.
THE SPECS.​
Custom configuration with a least-rights approach.
Small-footprint jump boxes to complex network configurations.
©2022 synch.cc
Registered in South Africa (REG: 1999/049276/23)