IT SERVICES FOR EVERY BUSINESS.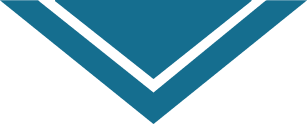 Understand your data. Understand your business.
You know that it's imperative to understand everything you can about your business in order to grow it. We know that the technical details can be incredibly overwhelming and sometimes even incomprehensible. That's why we use and implement business intelligence solutions, internally and for our clients, who need and want to use and understand their business analytics.
We can help you assess what data you are dealing with, find gaps, drill down what questions you should be asking, who should be taking what effective action and so much more. Plus, we do data virtualization and user-driven data analysis.
The Technical Details.
From small-scale data pooling and drill-down to large-scale national project resourcing, planning, solutions planning and model design and implementation, we offer a full-scale turn-key and partial implementation solution for data scoping, alignment, normalisation, keying and storage. Using multi-node Hadoop clusters, R, Python and a range of other open source and commercial BI and visualization tools, we use iterative cycles to help you:
assess what data you are dealing with,
where the data gaps are and what additional data sets will fill them,
what the questions are that you should be asking,
what the answers mean,
who should see them and how they should be visualized,
who should take effective action to improve on your data inputs – in your environments.
Apart from working with large sets of data, we also help with the import, export and moving of data sets across locations – not only in line with privacy requirements and legislation – but also in line of timeous data delivery via networks using our networks and compression systems.
THE SPECS.
Data and model analysis.
Data modelling and analytics.
Reporting and understanding PoCs.
©2022 synch.cc
Registered in South Africa (REG: 1999/049276/23)