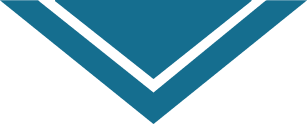 Wireless for Hosted Email (FirmVault)
Additional Terms for Wireless Components (Blackberry™)
These additional terms and conditions apply to your use of the wireless components of the Mail Services:
1. The wireless components are provided "AS IS" without any warranty or representation whatsoever.
2. You may not use the wireless components for any purpose other than your internal business or personal use.
3. You may not use or attempt to use the wireless components for the purposes of developing, or having developed any products competitive with any products or services of Research in Motion Corporation or Research in Motion, Ltd. (collectively "RIM.)
4. You represent and warrant to synch.cc that neither you nor your subsidiaries, parent companies or other affiliates are competitors of RIM, including, without limitation, Air2Web, Inc.; Audiovox Corporation; BenQ Corporation; Casio Computer Co., Inc.; Certicom, Inc.; Commtag Ltd.; Communication Network Interface, Inc.; CommonTime Ltd.; Consilient Technologies Corporation; Danger, Inc.; Defywire, Inc.; Dell, Inc.; Extended Systems Incorporated; Facio Software, Inc.; Fujitsu Ltd.; Funambol, Inc.; Giga-Byte Technology Co., Ltd.; Good Technologies Inc.; HandEra, Inc.; Hewlett Packard Company; Hitachi, Ltd.; HTC Corporation; Hunetec Co. Ltd; iAnywhere Solutions, Inc.; i-mate plc; Infowave Software Inc.; Intellisync Inc.; Intermec, Inc.; Intermec Technologies Corporation; Itronix Corporation; IXI Mobile, Inc.; Jarna, Inc.; JP Mobile, Inc.; Kyocera Corporation; Legend Holdings Ltd.; Lenovo Group Limited; LG Electronics Inc.; LRW Digitial, Inc.; Messaging Architects; Metricom Inc.; Microsoft Corporation; Mightyphone ?FusionOne, Inc.; Mitsubishi Corporation; Motorola, Inc.; NEC Corporation; New Technology Developer, Inc.; Nokia Corporation; Notify Technology Corporation; NTP, Inc.; NTT DoCoMo, Inc.; Omnisky Corporation; Openhand Software Ltd.; Openwave Systems Inc.; Oracle Corporation; Palm, Inc.; PalmSource, Inc.; Psion Teklogix, Inc.; Qualcomm Incorporated; Sagem Communication; Samsung Electronics Co., Ltd.; Sanyo Electric Co., Ltd.; Sendo Ltd.; Seven Networks, Inc.; Sharp Electronics Corporation; Siemens AG; Sierra Wireless Inc.; Smartner Information Systems Ltd.; Smartner Limited; Sony Corporation; Sony Ericsson Mobile Communications AB; Space2Go.com GmbH and Co.KG; Spring Things; Sproqit Technologies, Inc.; Sybase, Inc.; Symbian Co., Ltd.; Symbol Technologies, Inc.; Synchrologic, Inc.; Telefonaktiebolaget LM Ericsson; ThinAir Networks, Inc.; Toshiba Corporation; Trium; ViAir, Inc.; Visto Corporation; Wavecom, Inc.; WorldLink, Inc.; Xircom, Inc.; or any affiliates or successors to any of these entities
5. Research in Motion Corporation shall be a third party beneficiary of the Master Services Agreement and this Addendum with respect to your use of the Blackberry wireless component.
6. RIM retains all right, title and interest in and to any software or other intellectual property provided to you for your use as part of the wireless component of the Hosted Exchange service, and you are licensed to use such software and other intellectual property on a nonexclusive, non-transferable basis. You agree that the disclaimers of warranties and limitations of damages provisions in the hosting services agreement shall also apply to RIM.
©2021 synch.cc
Registered in South Africa (REG: 1999/049276/23)