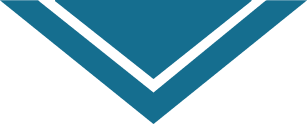 The email and any accompanying attachments may contain confidential and proprietary information. This information is private and protected by law and, accordingly, if you are not the intended recipient, you are requested to delete the entire communication immediately and are notified that any disclosure, copying or distribution of or taking any action based on this information is prohibited.
Except for the recipient, no other person may use or disclose the contents of this e-mail or any attachments thereto. This e-mail contains information which is confidential and is the property of synch.cc.
The recipient is licensed to open and read this e-mail message and/or attachment. synch.cc retains the copyright to this e-mail and/or attachments sent by the sender.
synch.cc or the sender of this e-mail will not be liable for any direct, indirect, consequential or special damages suffered by the recipient for the use of this e-mail or any links or attachments including but not limited to loss of profits and loss of other data or programs.
Emails cannot be guaranteed to be secure or free of errors or viruses. The sender does not accept any liability or responsibility for any interception, corruption, destruction, loss, late arrival or incompleteness of or tampering or interference with any of the information contained in this email or for its incorrect delivery or non-delivery for whatsoever reason or for its effect on any electronic device of the recipient.
If verification of this email or any attachment is required, please request a hard-copy version.
©2021 synch.cc
Registered in South Africa (REG: 1999/049276/23)